As we get older, it can be difficult to stay active, especially if some mobility issues have developed over time. However, it is so important to remain active and healthy as you get older, as it will ensure you live a healthier, happier life and can also increase your lifespan. Here are some great tips for staying active as you age!
Find a Partner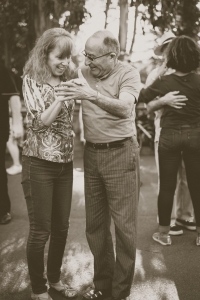 One of the best ways to stay motivated is to find a partner that will hold you accountable for exercising on a regular basis. Self-discipline can be hard and we may skip out on some exercises when we are doing it on our own.
Once you find a workout partner, start by making an activity plan. Having a plan will help you to stay on schedule and not fall behind on your workouts.
Walking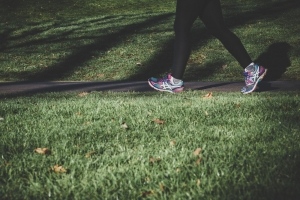 If you don't have the time or aren't physically up to organized exercises, walking is a great place to start. Any form of activity is beneficial and better than sitting around all day.
You may consider investing in a pedometer, which keeps track of how many steps you take. This will help you to track your walking and gradually increase the amount that you do on a regular basis.
Walking is both an underrated and underutilized form of exercise, but it's great for keeping you active! If you want to amp up your intensity, you can simply pick up the pace and do a brisk walk every day.
Yoga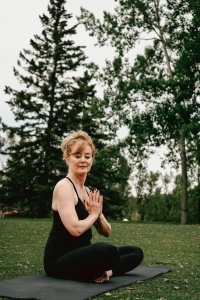 For those who aren't able to do vigorous exercises, yoga is a great alternative. This form of exercise is all about stretching and breathing. Not only is yoga great for staying active, but it is also proven to help with various body pains, especially those with difficult back pains.
Yoga is great because it's done at a slow pace and also requires nothing more than a yoga mat! If you are looking to stay active while finding your inner peace, yoga is a great option.
Start Small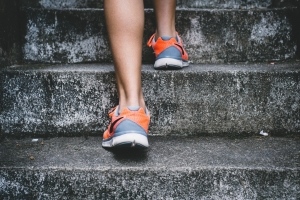 Don't feel pressured to start with long, intense workouts. Starting small and gradually building up your strength and stamina is the best way to begin exercising. You will begin to notice progress without even thinking about it. It doesn't matter if you only exercise for an hour a week.
This is still better than nothing at all and even the smallest amounts of exercise can help to improve your health and mood!
Life is Good at Brightwood!
Since 1992, Brightwood has been the community of choice for those who want to enjoy the ease of life without sacrificing their space, privacy, and individuality. We are a gated senior community located in the Greater Baltimore area, with 80 homes spread across our beautiful, 50 acre property.
The amenities and services that we provide will surely enhance your life enjoyment, sense of security, and well-being. For more information, contact us at (410)-339-3200 or visit our website www.brightwoodliving.org.
https://www.brightwoodliving.org/wp-content/uploads/2023/03/Brighwood-Club-Logo-300x101.png
0
0
Brightwood Living
https://www.brightwoodliving.org/wp-content/uploads/2023/03/Brighwood-Club-Logo-300x101.png
Brightwood Living
2019-08-13 14:20:37
2020-01-16 16:49:15
Tips for Staying Active as You Age