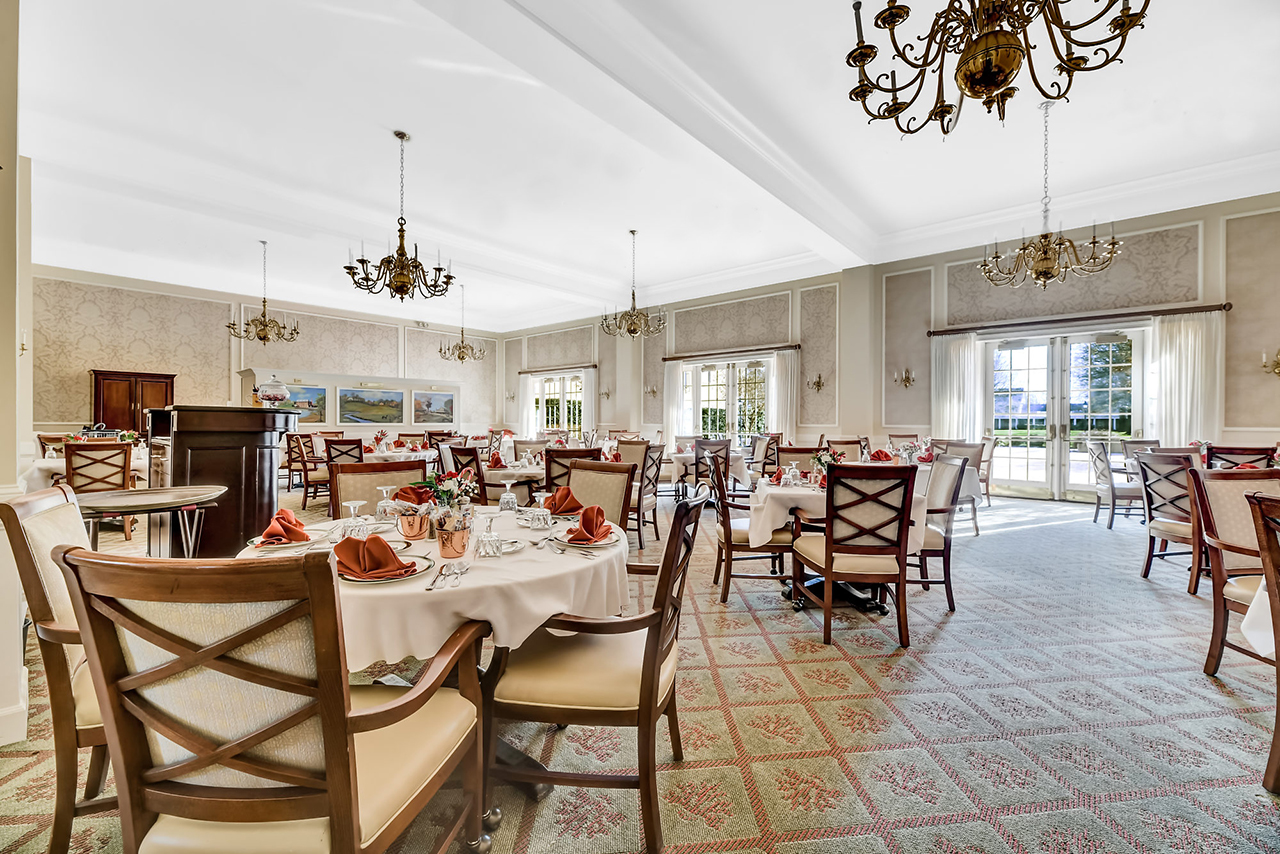 Brightwood's chef is creative, innovative and never fails to deliver on the favorites. Currently, we offer two beautiful dining spaces. Our formal dining room offers an exquisite dining experience in a lovely atmosphere. On warm days, opt to dine al fresco on our lovely patio area. For a more casual experience or pre dinner cocktails, head over to our lovely Grille. Opening 2020: We are excited to report that a beautiful new bistro, with outdoor seating and open all day will be coming soon!
Dinner is served Monday through Saturday. Lunch is served Wednesday and Friday, and Sunday we serve brunch. Room service is available daily.
Executive Chef
David Greenwald
Chef David Greenwald graduated from the prestigious Culinary Institute of America in 1981. Originally from the great state of New Jersey, Chef made Maryland his home 12 years ago when he accepted the position of executive chef of Brightwood.
While his menu has a dedication to classic Maryland cuisine, Chef's culinary creativity incorporates themes and flavors from around the globe. He has a dedication to Maryland farms and utilizes locally grown produce to keep the fare fresh and seasonal. The menu is heavily influenced on resident feedback, which give that personal touch to each dish.
When this talented father of 2 and grandfather of 4 was asked what he loved most about Brightwood he simply replied, "The family atmosphere. We are all family."